Executive in New Role
The executive is new to the position. Expectations are high for quick action. Building relationship of trust with the team, a new strategic direction for sustainable growth and long term business success.
Executive Team Effectiveness & Business Growth
The executives are smart, driven leaders with histories of accomplishment. Yet it seems like the team and the business are driving with the brakes on in the face of the essential changes needed.
Building Future Leaders
The current leadership team does not exhibit the perspective or skills which will lead the future of the business.
The faster you're going, the harder it is to stay on the road. And both life and business always seem to be moving more rapidly. Outside the Turn is where things can get dangerous. Professional Outsider Randy Boek helps you gets you through it with insights and knowledge. Push beyond the norm, past the way you've looked at things before. Play to win … rather than to not lose. Innovate, challenge yourself and your company. Be the leader who redefines yourself, your team, your business. The world is changing faster and in greater volume than ever. Are you?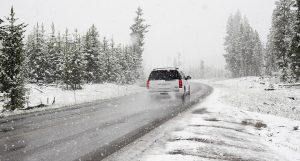 Fourth quarter is make it or break it time for people in businesses who depend on the holiday season sales for a disproportionate percentage of annual performance. The intensity and pressure escalates and then it's Christmas. The intensity only stops for a day or two for some. For adult beverage producers, wholesalers, and most
read more
Route Two Delivers Results!
The core competencies of Route Two address the areas of your organization that most directly affect the results you are achieving. In today's economic and business climate it is imperative to perform at peak levels consistently – from planning to execution to leadership to team effectiveness. Randy Boek, professional outsider and president of Route Two, brings proven experience, methodology and programs to the table to deliver bottom line results. We partner with you to ensure that your goals are met and your expectations exceeded. Click below to learn more about our solutions and how Route Two can help your company: Strategic PlanningExecutionLeadershipTeam Execution

Our clients like the results
Maybe you should become one. If you would like to consider the possibilities, contact us today.
Strategic Planning
A Map To Show You The Way To Success
If a picture is worth a thousand words, your strategy map is worth more – more than words, more than a picture. It's a map created by your team that clearly and graphically communicates your integrated strategy for success, including who is accountable for what and how you'll measure your progress.
Builds team alignment and energy to execute
Cements accountability
Depicts critical linkages between financial goals, customer needs, infrastructure, processes, culture, and human capability
Identifies the most important goals and actions
A Critical Part of Achieving Your Objectives – The Plan
Picture a planning process that moves quickly to the right issues that define the future of your business. We access the best thinking of the smart people in your organization, and align executives and leaders around a shared course of action to improve business results.
Powerfully visual
Rigorous
Engaging
Surprisingly fun
Anchor Your Strategy with Team Preparation
It is common that leadership teams are not ready to dive right in to the dynamic and interactive work of building their strategy map. Preparing your team to do high-quality creative thinking and develop the right strategic initiatives is essential. Route 2 guides your Strategy Foundation and Anchors process, creating team alignment and a baseline of shared knowledge so your team is ready for the exciting work of strategy development.
People focus at the right level
New discussions on important new topics
Barriers to creative divergent thinking are removed
Results
The leadership team, and ultimately everyone in your business, will understand and agree on what's to be done, how it will be done, who is responsible for what, and how progress and success will be measured.
What Our Clients Say
Testimonials
Our relationship with Randy and his team has brought significant value to REI, both from a tangible business standpoint and from a unique approach that is an enjoyable way to do this challenging work.  Given the success of our past engagement, Route Two was the obvious partner to help accelerate our team's ability to achieve the desired business results.
Testimonials
I give Randy Boek the highest of compliments, every time he and I talk or work together with my sales organization, he inspires me to reach higher.  He has transformed my team from group of managers to a unified leadership team.  Randy gets immersed in the business and that contributes significantly to the team embracing where he is taking us.  I highly recommend Randy.  Give him the opportunity to inspire you and your organization to greater success.
Testimonials
I have had the pleasure of working with Randy over the last 18 months and he has helped guide me through all of the pitfalls and growing pains that accompany rapid growth.  He has served as guide, mentor, and close friend.  During that time he has had a major impact not only on our business but on me as a leader as well.  He has fostered an environment in which I can be a more effective leader and my team a more capable work force.  His ability to think outside the box and present real solutions from his personal experience has been incredibly valuable.
Testimonials
I have found the Route Two approach to be a fresh, "out of the box" way of guiding our thinking about who we are and want to be.  That being said, the client needs to be ready to look at a non-traditional approach.  One key reason for my working with Randy was to break away from the "silo" of my industry's experts as consultants.  We need to look outside ourselves and our industry as we look forward.
Testimonials
Route Two′s facilitators are the best I have ever experienced. They are sharp business people who challenged us and led us quickly through an engaging process that aligned and fired up our teams on a course of action. Route Two is my partner of choice and I recommend them to any leader who needs to define and install change quickly.
Testimonials
Our Board of Directors concluded that the company was in need of some in-depth support in the areas of strategy, leadership development, and process improvement. Randy and his team provided their experience in these areas resulting in much greater efficiency, a well-defined strategy, and a focused executive team. I attribute these improvements directly to their work.
Testimonials
We could not have achieved our current level of growth or profit were it not for the skills and visual tools that Randy and his team provided. These results are characteristic of the value I have experienced in a variety of projects over five years. The results are consistently there and the team is professional yet easy and fun to work with. In short, they do serious work in a non-serious way and create profound business results.
Testimonials
As Board President of Ronald McDonald House Charities of Northern California, I had the recent pleasure of participating in a series of strategic planning sessions led by Randy. His friendly and open style was instrumental in providing the group the leadership and guidance they needed to make the hard decisions. His 'think big picture' approach provided a positive and creative atmosphere that initiated productive conversations between the stakeholders. Overall, a positive experience that I would highly recommend to others.
Testimonials
Randy's veteran consulting approach will cause senior level executives, directors and managers to answer the questions they should be asking but have seemed to neglect. The result is new found direction and growth. I would recommend any senior level team to consider using Randy for your next strategy session.
Testimonials
Randy Boek is everything that you would want in a management consultant and trainer. He is engaging, well-studied, effectively organizes ideas for logical presentation and acceptance. He brings "fun" to learning opportunities. He demonstrates strong interpersonal skills. Without fail, he continuously displays a high degree of honesty, loyalty and integrity. Randy leads his field!
Client Case Studies
Case Studies
This hi-tech company is an innovator in visual display of information. The company had taken a new direction and needed to build leadership capacity for anticipated growth. Route Two created and delivered a comprehensive leadership development program. Results included greater effectiveness as a result of stronger cross functional communication, connections and cooperation.
Case Studies
The newly promoted CEO of an international electronics manufacturer had replaced a legacy leader who had held the position for 25 years. His challenge was to engage the leadership team and create new direction for sustainable business growth. Route Two led the team in a comprehensive strategy mapping process that created clear direction for the business and alignment of the executive team. This project was followed by ongoing guidance from Route Two for strategy execution.
Case Studies
A division executive of a national retailer was new in the position and needed to quickly build a strong, aligned leadership team and build a new strategic direction for the online business. Route Two led the team through a comprehensive strategy mapping process which resulted in a clear direction for the future and a team aligned for execution. The strategy was implemented with greater than expected business growth.
Case Studies
This global company develops and manufactures technology and products that reduce energy consumption and increase operational efficiency. Their customers are aerospace and energy businesses worldwide. Building leadership capacity was determined to be essential for significant and sustainable growth of the business. A comprehensive global leadership program was developed as a component of the corporate university. Leaders of leaders (those who have multiple leaders reporting to them) from around the world participate in this program annually which currently has over 300 graduates. Route Two has been a leader in the development, delivery and follow-up of this program which graduated over 50 leaders from 10 countries during 2013.
Case Studies
Leading twelve departments within a large state-level government agency was a challenge in and of itself for this client. Each department operated independently, with minimal cross-departmental communication, substantial duplication of effort, and no sense of connection to the larger organization. Considerable future funding cuts made it essential to improve the cost structure and teaming between the departmental leaders. Route 2 engaged 20 leaders in a comprehensive business process improvement project utilizing discovery, facilitation, and business-process mapping methodologies. The result: a significantly improved team-based approach identified opportunities for eliminating duplication of services and installed a process of continuous improvement, yielding major cost savings.
Case Studies
Customer complaints were rampant, as was employee turnover. The 24-hour emergency and specialty center had just started business in a new and much larger facility, and the new leadership team of eighteen highly-trained veterinary specialists was experiencing significant internal conflict. Route 2 chartered an internal steering team to lead the necessary changes and taught them how to do so. A visual system was established for managing facilities issues. Business Process Mapper™ was applied to improving patient flow-through and communication with pet owners. Supply and records challenges were identified and fixed. Route 2 then engaged an expanded team in a multi-day strategic planning event to define the strategic initiatives essential to the future of the organization. A management system was installed to guide the implementation of strategic and process improvements. Revenue grew 50 percent and profitability improved 600 percent as a result of the Route 2 work.
Case Studies
A large high-tech firm wanted to improve the ability of support professionals to serve their internal operating clients. Route 2 built and delivered a customized two-day interactive course focusing on business operations. In order for these professionals to have higher-level discussions with upper-level management, Route 2 helped enhance their general business acumen. The team learned how to ask better questions of their internal customers in order to provide the right solutions. This ultimately led to the support staff providing a higher-value-added service to the organization.
Case Studies
The IS department of a nationwide retailer needed to develop a strategy to support business this fast growing business.  Route 2 helped select the client team and then led a multi-day strategic planning event. With a completed Strategy Map, it was easy for the leadership team to prioritize initiatives into an Implementation Roadmap and to communicate their plan to the broader audience within the organization. Route 2 then engaged additional department members in a business process improvement initiative.  Route 2 assisted with the early stages of implementation and ultimately handed off the tools and processes to the client, who has become self-sustaining.
Case Studies
Integrating more than 50 businesses across four states, all acquired within a three-year period, was a  big challenge facing one client. Business growth and assimilation created significant costs related to turnover of personnel, customer service problems, and difficulties in installing economies of scale. Route 2 engaged 25 leaders from four states in a unique and creative three-day strategic planning event. Facilitators guided the team through designing the future of the organization and, in the process, helped build the team unity needed to implement that vision strategically.  The group collectively developed a Strategy Map which became the guide for the business. Route 2 designed and delivered a comprehensive organization-wide year-long leadership education process. The result: the business strategy was implemented and Route 2 continued to support the executive team in improving business results until the business was sold with a positive return to shareholders.
Case Studies
We have had the good fortune to work with hundreds of leaders in both large, well-known businesses and smaller, privately-held entrepreneurial businesses over the past 15 years. If these challenges sound familiar, contact Route 2 Results today.  Consider a solution customized to get results for your business.
Insights & Resources You Can Use
Leadership Development Webinars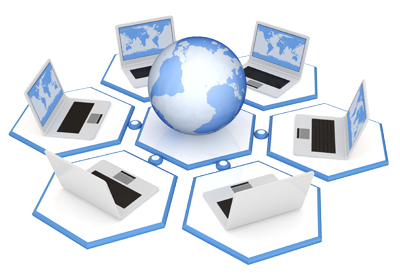 Leaders are not hired to maintain the status quo. Success requires effective leaders, top floor to shop floor. Transformational leaders redefine the future and engage the right people to make it happen. Transformation is the catalyst to constant improvement that results in high performing teams, alignment, clarity and bottom line results. Join me on June 26th at 2pm PT for my next webinar to learn how to convert conflict into innovation! Don't settle for the status quo leaders don't. Redefine the future and engage the right people to make it happen. Transformation is the is the challenge in creating and leading high performing teams that get better business results.
Click here to learn more and register today,
---
Articles
Route Two strives to give you information and insights that help with the challenges you may be facing in your career and business. Professional Outsider Randy Boek brings decades of experience to bear in his articles on Strategic Planning and Leadership. Click on the article categories to the right to access all of our articles on that subject.

---
Assessments
Developing high performance teams and leadership is part science and part art. The science aspect of it is largely through validated assessments from our alliance partners including Profiles International, DISC, 360Solutions and SDI. Contact us today so that we can learn about how your company can benefit from using our assessments. Whether your challenges are in hiring, leadership growth or team effectiveness we will develop a customized process for integrating assessments in a way that improve results.

[/cherry_row]
---
Lagniappe Stories
A hundred years ago Mark Twain said, "We picked up one excellent word a word worth traveling to New Orleans to get It is the thirteenth roll in a baker's dozen. It is something thrown in gratis for good measure." I also learned the word on my first trip to New Orleans. It was used to describe the little something extra that makes all the difference. It is the reason that the gumbo at one restaurant is better than that at another and you can't determine why from the recipe. I am a critic of lousy service. Several years ago I decided that I should be equally aggressive in recognizing something extra service. These are the best stories and each has resulted in a contribution to a worthy charity in acknowledgement of the person who provided the service. These stories are important because leadership at some level played a role.

I have darkened the door of many auto dealerships and taking a car in for service is not high on the list of favorite must-do activities. The service people are usually friendly and helpful, yet the experience is, at best, mediocre. Not so at University Audi in Seattle. This is
Read More
A hundred years ago Mark Twain said, "We picked up one excellent word – a word worth traveling to New Orleans to get… It is the thirteenth roll in a baker's dozen. It is something thrown in gratis, for good measure." I also learned the word, 'lagniappe', on my first
Read More
Each month I pick one business that has provided extraordinary customer service and make a donation to a charity of their choice. You have seen the lists of the most hated companies in America. Comcast is a persistent top place holder on such lists. Disrespecting customers, bad employee relations, poor
Read More
For those of you who have following my participation in the Café to Café motorcycle challenge, it all came to an unfortunate conclusion the day following our visit with Battalion Chief Mike Smith. A mechanical failure put my two-wheeler on the back of a flatbed transport truck headed many miles
Read More
A hundred years ago Mark Twain said, "We picked up one excellent word – a word worth traveling to New Orleans to get… It is the thirteenth roll in a baker's dozen. It is something thrown in gratis, for good measure." I also learned the word, 'lagniappe', on my first
Read More
In December many years ago we bought a new Toyota LandCruiser. A month later in January, we took an E-Ticket ride in that LandCruiser courtesy of black ice on the Trans -Canadian highway en-route to a ski adventure at Banff/Lake Louise. This incident was our introduction to Central Auto Body.
Read More
I frequently eat in restaurants. As time allows when traveling I search out unique locally owned and well rated restaurants in the cities I visit. Sometimes I find winners and other times I don't. Given the number of restaurant meals on-the-road, we don't go out as frequently near home. That
Read More
Lagniappe in Cajun cooking is a little something extra that makes all the difference. Each time we publish for Leaders of Leaders we make a donation to a charity in recognition of something extra service that someone in the Route Two community has experienced. From one of our readers, Dave,
Read More
In November we did a leadership training event for a sales team in California. We had the good fortune to be able to hold the event at the Kendall Jackson flagship winery in Healdsburg, California. In addition to the classroom leadership development sessions, one of the evenings was devoted to
Read More
Lagniappe in Cajun cooking is a little something extra that makes all the difference. Each time we publish for Leaders of Leaders we make a donation to a charity in recognition of something extra service that someone in the Route Two community has experienced. I take my motor vehicles for
Read More