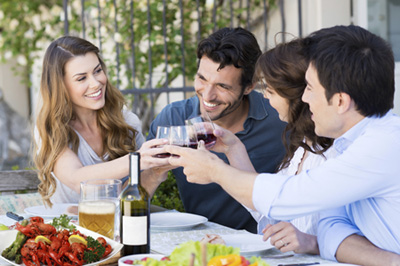 Lagniappe in Cajun cooking is a little something extra that makes all the difference. Each time we publish for Leaders of Leaders we make a donation to a charity in recognition of something extra service that someone in the Route Two community has experienced.
I take my motor vehicles for granted. I'm persistent with all required service and expect persistent dependability. It is never convenient when an unexpected repair is required. This is what happened in early October when a weekend trip across state was on the schedule.
That's where dealer service consultant Cathy Schlegel just simply makes things work with minimum disruption. Quickly I am behind the wheel of a new top-of-the-line loaner for as long as needed and to go wherever I need to go. She provided persistent status updates as a part had to be ordered before the repair could be made. Everything possible was done to make my business with Acura of Lynnwood as seamless and easy as possible. That is a little something extra that makes all the difference. Also, it's smart business as I liked the loaner and now must have one.
In acknowledgment of the Lagniappe level of service provided by Cathy Schlagel a Route Two contribution is being made to Food Life-Line of Seattle.