In December many years ago we bought a new Toyota LandCruiser. A month later in January, we took an E-Ticket ride in that LandCruiser courtesy of black ice on the Trans -Canadian highway en-route to a ski adventure at Banff/Lake Louise.
This incident was our introduction to Central Auto Body.
From then until now there have been multiple less significant incidents requiring sheet metal and paint expertise, always repaired by the good folks at Central.
A good repair does not get a Lagniappe award. Making it easy to do business with persistently met commitments, helpful, friendly people, good communication and a detailed car upon pick-up does. Have a crash in northwest Washington, take your ride to Central Auto Body. It's as simple as that.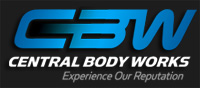 This month's Lagniappe contribution will go to the St. Judes Children's Research Hospital in Tennessee.