Things go wrong and customer expectations are missed – sometimes significantly. What matters and what builds customers for life is how these misses are handled.
Airlines, banks, insurers would do well to learn from Moto International in Seattle. Dave, Sarah, Micha and the crew are known internationally as a top dealer for Moto Guzzi Motorcycles. I own one and it needed new tires prior to a recent trip. The trip was to start on Monday and the tires were replaced on the prior Wednesday. Thursday morning the bike sat in my garage with a flat, new rear tire – manufacturer defect.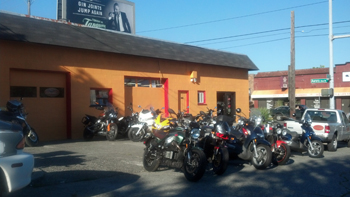 We live an hour from Seattle. Service Manager Micha came out to the house, took the wheel and tire to the shop and discovered the defect. Another set of tires from a different manufacturer could not be ordered and received in time for the trip.
He came back out to the house the next day with wheels and tires "borrowed" from a used bike of same model and put them on my bike as loaners for the trip. Passing though Seattle on return I stopped at the shop. Micha interrupted what they were working on and replaced the loaners with my wheels and new tires. That is a Lagniappe level of service from Micha and earns a contribution to his chosen charity.
In appreciation of Moto International's commitment to make it right a Route Two donation goes to SeattleChildrens.org.